Sunny Garden Smart Kids Centre
SUNNY GARDEN was established in 2001. We hope that children can achieve all-round development, so we specifically design our programmes into three faculties: Academic, Performance, & Creativity. Our services are provided from infants to teenagers, the curriculum includes,
*Cambridge English Examinations
*Trinity Graded Examinations in Spoken English(GESE)
*Trinity Young Performers Certificate
*KPCC兒童普通話水平測試
*GAPSK幼稚園普通話水平測試
*Royal Academy of Dance (RAD) – Ballet
*The Australian Teachers of Dancing (ATOD) Examinations  – Jazz
*Creative Art
*STEM
Our Philosophy
We aim to create a positive learning atmosphere filled with joy and nurtured by interaction with experienced teachers. Based on no pressure primes, we help children to build up their confidence step by step, and to achieve an active learning attitude. We offer a diverse holistic education that is designed to stimulate children's creative thinking and self-learning, eventually to fulfill their potential.
"Example is better than precept" is an important belief of ours. We love kids, all of our experienced and professional teachers and staff strive to support and encourage children in every way, to cultivate their good spirituality, morality, and cooperativeness. With a small class teaching environment, we can help them reach a holistic development.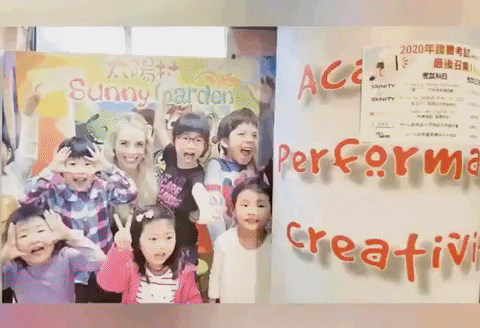 Our campus covers an area of 3000 square feet. We are also the authorized examination centre OF Cambridge, Trinity, KPCC, and GAPSK.