Sunny Garden Smart Kids Centre
SUNNY GARDEN 成立於2001年. 我們 希望孩子能夠得到全方位發展, 所以我們特別把課程分為三個範疇: Academic, Performance, Creativity. 服務對象由幼兒至中學, 課程包括:
*劍橋英語考試
*Trinity GESE 英語口語等級考試
*Trinity 聖三一戲劇證書
*KPCC兒童普通話水平測試
*GAPSK幼稚園普通話水平測試
*英國皇家芭蕾舞學院考試
*澳洲舞蹈教師協會(ATOD)爵士舞證書課程
*Creative Art
*STEM
Our Philosophy
We aim to create a positive learning atmosphere filled with joy and nurtured by interaction with experienced teachers. Based on no pressure primes, we help children to build up their confidence step by step, and to achieve an active learning attitude. We offer a diverse holistic education that is designed to stimulate children's creative thinking and self-learning, eventually to fulfill their potential.
"Example is better than precept" is important belief of ours. We love kids, all of our experienced and professional teachers and staff strives to support and encourage children in every way, to cultivate their good spirituality, morality and cooperativeness. With a small class teaching environment we can help them reach a holistic development.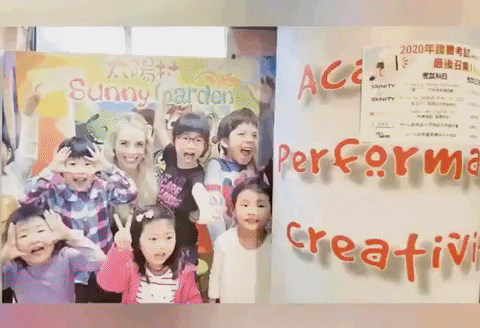 Our campus covers an area of 3000 square feet. We are also the authorized examination centre OF Cambridge, Trinity, KPCC and GAPSK.